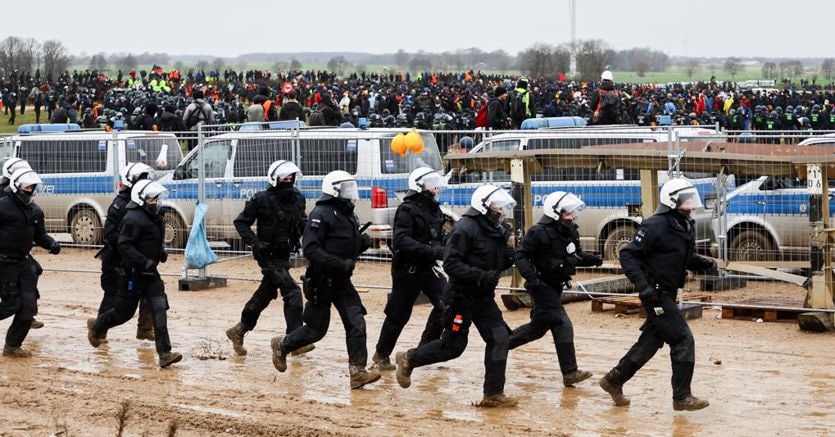 Thousands demonstrate in Luzerat, Germany, where violent clashes with police also took place. This was reported by an Aachen police spokesman to the ANSA news agency. "Violent clashes broke out, some demonstrators were throwing rockets and stones, and agents had to use pepper spray," Dietmar Bruning said.
Immediately, youth environmental movement leader Greta Thunberg is expected to deliver a speech.
Meanwhile, about fifteen demonstrators entered the mine that will be used to extract coal: "a risky gesture: the earth is wet, it could collapse and the danger is that they will remain buried," added the speaker.
The vast majority of anti-mining protesters in Luzerat, Germany, are peaceful, but there are external elements, such as black blockades, that are fueling clashes with law enforcement. According to Aachen police spokesman Dietmar Brüning, "It's not the climate activists who are firing rockets at the police."
The mopping-up carried out by the activists, who had remained at the site for several days, continued: according to the police, there are now only about twenty people, who climbed the treehouses, quite high from the ground. Two people still in the tunnel dug right away.
"Reader. Travel maven. Student. Passionate tv junkie. Internet ninja. Twitter advocate. Web nerd. Bacon buff."