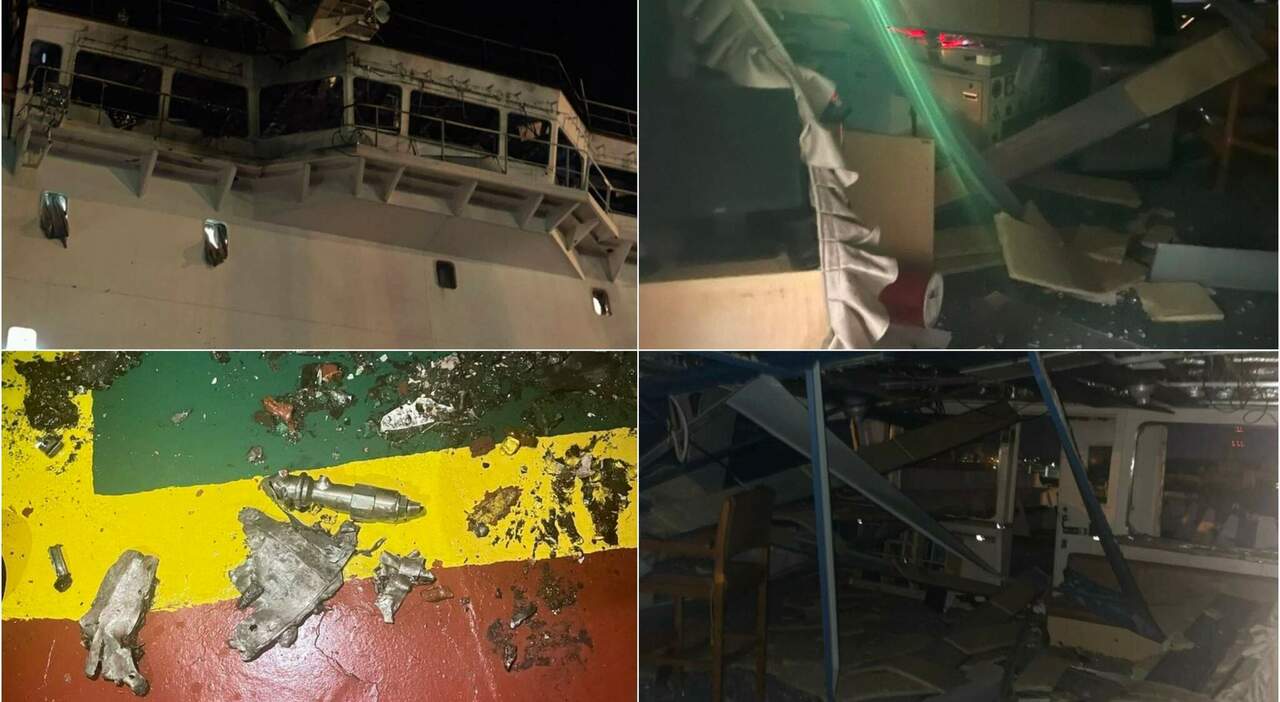 At least one person was killed and several others were injured after a Russian missile hit a civilian ship flying the Liberian flag that was approaching…
special offer
Best offer
annual
79.99 euros
19 euros
For 1 year
Choose now
monthly
6.99 euros
1 euro per month
For 6 months
Choose now
special offer
special offer
monthly
6.99 euros
1 euro per month
For 6 months
Choose now
special offer
Read the entire article and website ilmessaggero.it
One year for €9.99 89.99 euros
or
1 euro per month for 6 months
Automatic renewal. Deactivate whenever you want.
---
Unlimited access to articles on the website and app
Good morning bulletin at 7.30am
Ore18 Newsletter for today's updates
Podcasts are our signatures
Insights and live updates
At least one person was killed and several others were injured after a Russian missile hit a civilian ship flying the Liberian flag that was approaching a Black Sea port in the Odessa region.
It was hit by an anti-radar missile
This was reported by the Operations Command of Southern Ukraine cited by Ukrinform, which believed the ship was hit by a Kh-31P anti-radar missile. The same source explained that three crew members, who are Filipino citizens, were injured, while the port commander was killed and another dock worker was injured.
Read the full article
On Il Messaggero
"Reader. Travel maven. Student. Passionate tv junkie. Internet ninja. Twitter advocate. Web nerd. Bacon buff."