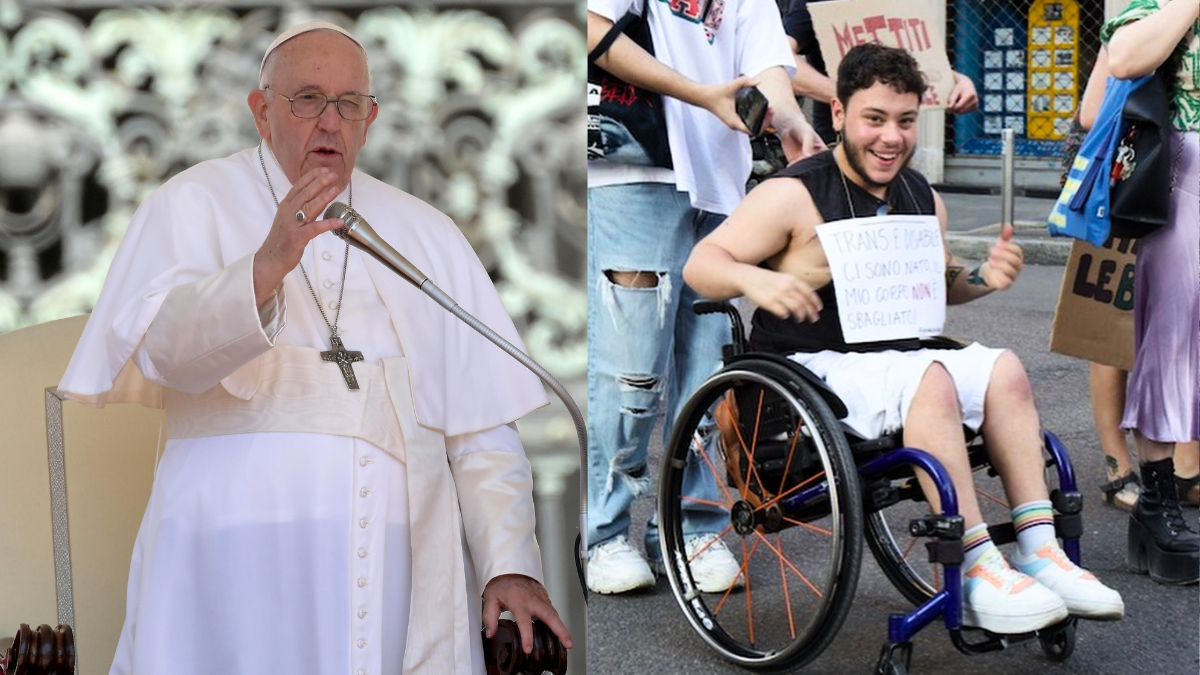 "Your Holiness, my name is Giona Dagnes, I'm 22, I'm transgender, gay and disabled. I felt torn between faith and transgender identity. Trans and believer once at the crossroads I chose love." These are the words a young boy from Lombardy addressed to Pope Francis, acknowledging the difficulty of being able to reconcile his faith, his gender identity and his sexual orientation. Three worlds often come into conflict because of theories and declaration that the Vatican had shown on several occasions. Jonah's words reached the Pontiff who was keen to reassure him that "God is always near, walks with us and loves us as we are", specifying: "even if we are sinners".
Jonah at Open: "I'm happy with the answer but not the sin"
The 22-year-old, A Opens that he was "happy to receive an answer from Francis, and, above all, from his hearing, which is not for me alone, but for the whole community." But, at the same time, he says he is sorry "because sin is mentioned, as if bringing our identity to the world transparently might be wrong in some way." The case of the 22-year-old has been selected by Vatican Media on the eve of World Youth Day to create a new podcast with the Pope, popcasts by Salvatore Cernosio. In addition to Jonah, there will also be other boys and girls who will interrogate the pontiff. Dialogue, however, does not happen live. Their stories are recorded and shown to the Pope on a computer brought to Casa Santa Marta.
Read also:
"Reader. Travel maven. Student. Passionate tv junkie. Internet ninja. Twitter advocate. Web nerd. Bacon buff."