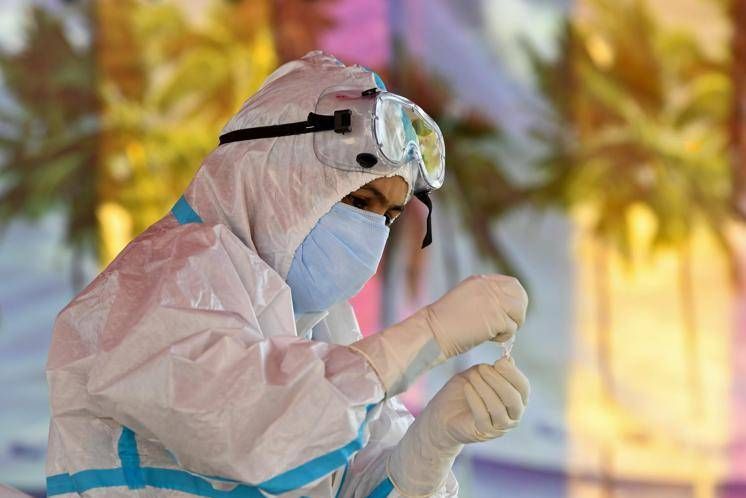 XBB.1.16, Omicron recombinant renamed 'Arturo', enters WHO's list of Sars-CoV-2 variants (Vum) under surveillance, reporting to WHO in latest weekly update on Covid-19 . As of March 27, the new "special surveillance" has been reported in 21 countries For a total of 712 shared sequences on the international Gisaid platform, we read in the report that for India – where Arturo bears responsibility for the steady increase in infections – indicates a boom in new cases in the last month, +437%, with deaths doubling (+114%).
So XBB.1.16 becomes Vum with BQ.1, BA.2.75, CH.1.1, XBB, and XBF. The World Health Organization decided to add it to the list on March 22 and described it as a recombinant BA.2.10.1 and BA.2.75 with three additional mutations (E180V, F486P and K478R) in the spike protein of Sars-CoV-2, compared to the "parent" XBB strain. . The F486P mutation is also present in XBB.1.5 or 'Kraken', which is close to becoming globally dominant. The World Health Organization notes that mutations at position 478 of the spike protein have been associated with increased immune escape, and thus a "reduction in neutralizing antibody," as well as "superior transmissibility and pathogenicity." However, the Geneva Agency notes, "Reports to date do not indicate an increase in hospitalizations, intensive care admissions, or deaths due to XBB.1.16. Furthermore, laboratory studies on indicators of disease severity are not currently reported for XBB.1.16." .
In the last 28 days, from February 27 to March 26 – WHO continues – a total of 54,922 viral sequences have been shared on Gisaid. Kraken, which has so far been detected in 90 countries, remains the only variant of interest (Voi) and accounts for 45.1% of cases in the week of March 6-12, up from 35.6% in the week of February 6-12. From a comparison of sequences uploaded to Gisaid at 2 weeks, all Vum are decreasing or stable except for XBB, which moved from 6.2% to 19.7%.
covid in the world Reported cases and deaths continue to decline worldwide. but"Despite this general downward trend, it is important to note that many countries have recently reported significant increases in infections.", according to the World Health Organization reports in its latest weekly update. The new report also notes the boom in infections between the eastern Mediterranean and southeast Asia where the "India case" stands out.
Overall, globally from February 27 to March 26, more than 3.6 million cases and more than 25,000 deaths were reported, which is -27% and -39% respectively compared to the previous 28 days. As of March 26, since the start of the pandemic, there have been more than 761 million confirmed infections and more than 6.8 million deaths. Once again, the Geneva Agency stresses that "current trends are to underestimate the true number of infections and re-infections" of SARS-CoV-2, prevalence surveys show. This is partly due to lower testing and reporting delays in many countries. The data provided may be incomplete and therefore should be interpreted with caution, "the World Health Organization warns that when monitoring changes in epidemiological trends, it makes comparisons at 28-day intervals, considering it more reliable for analyzing the progression of the pandemic.
"Reader. Travel maven. Student. Passionate tv junkie. Internet ninja. Twitter advocate. Web nerd. Bacon buff."