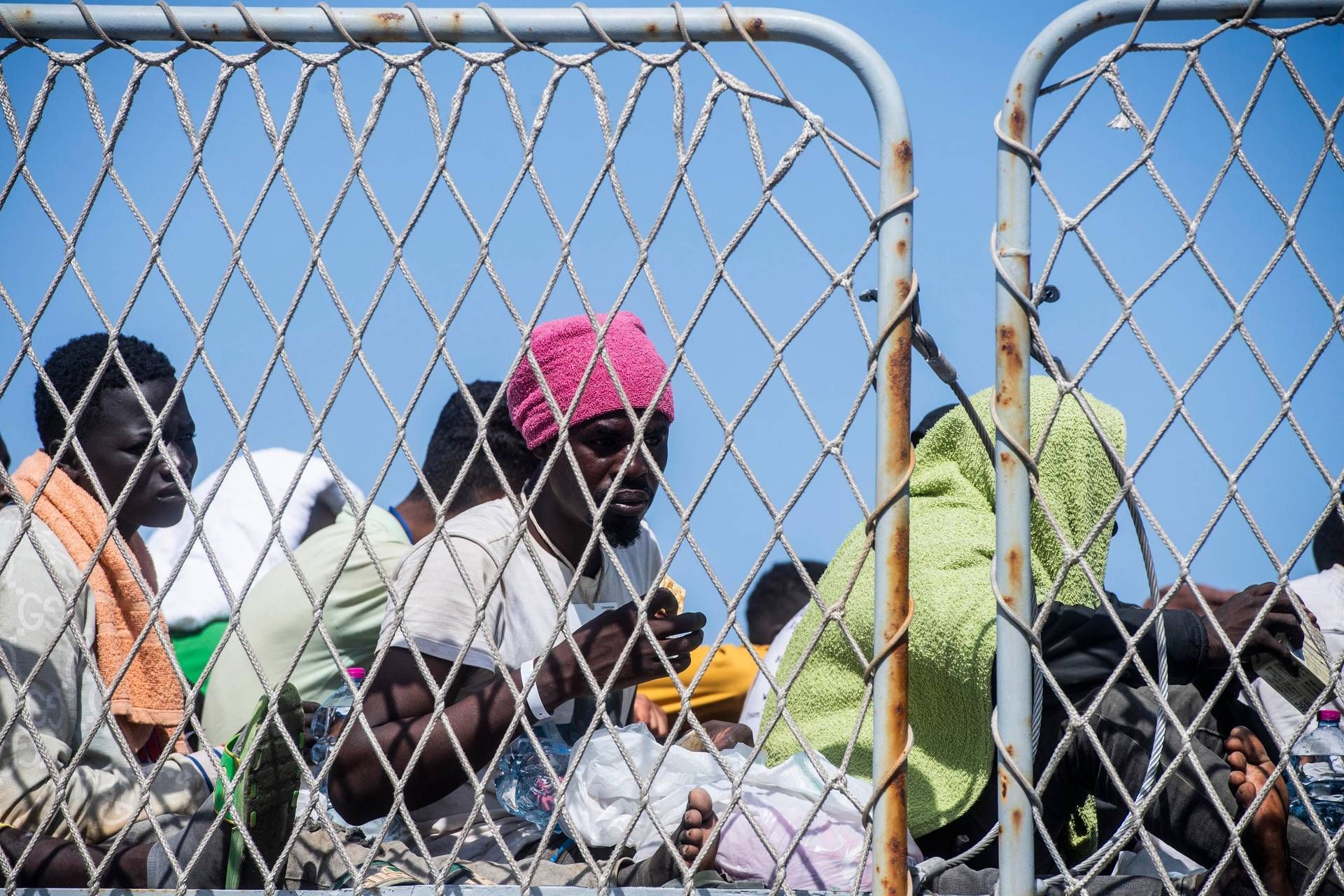 Austria is set to introduce a program to deport asylum seekers to a third country, similar to, but not identical to, what was launched in Great Britain. A British scheme to transfer £140 million a year to Rwanda to receive asylum seekers and manage their cases has been suspended pending a High Court opinion on its legality, expected in mid-December. Vienna is also committed to making an effort to have a similar program adopted by the European Union.
Yesterday, Austrian Interior Minister Gerhard Karner signed an "Agreement on Migration and Security" with his British counterpart, Suella Braverman, which is an agreement to strengthen cooperation on the issue of migrants.
British model immigrants
"Great Britain has significant experience in managing asylum applications outside Europe in the future. This was an important topic in my meeting with the Interior Minister in Vienna because Austria could benefit from this experience. We will continue to make sustained efforts by the European Commission to promote and allow these measures outside EuropeKarner announced that Chancellor Karl Nehammer, who will run in next year's elections, predicted last September that the asylum application management system could be moved to a third country to ensure that those who are rejected "will no longer be able to hide in the European Union." Union or submitting asylum applications in several European countries at the same time.
"Austria is a close ally in the pursuit of illegal immigration and we have already begun to exchange knowledge about our actions and strategies, such as deportations to third countries. This joint declaration is a commitment to work more closely together to achieve our goals and strengthen cooperation in the fight against illegal immigration," Braverman said. In turn from Vienna: "There is a wide range of challenges facing our security."
Austria undertakes to receive migrants deported to a third country if their asylum application is accepted in the meantime, which contravenes the provisions of the British programme, which stipulates that refugees continue to reside in Rwanda. Once their application is approved.
Asylum application What happens if it is rejected?
Those whose applications for programs in both countries were rejected will instead be forced to return to their country of origin.. The only exception London provides to a one-way ticket to Rwanda for asylum seekers is if they can prove there is a risk of "serious and irreversible risk".
Prime Minister Rishi Sunak's government is also pushing in Europe to reject international conventions on seeking asylum, including the Refugee Convention and the European Convention on Human Rights. It is possible that Austria will work in this direction from within the European Union.
If the British Supreme Court gives the green light to the Rwanda program, ruling out the risk that asylum seekers deported from Rwanda will be deported back to their country of origin, the first flight with the deported migrants is scheduled to take place in February. Otherwise, Sunak may succumb to pressure from many Conservative MPs to withdraw Britain from the European Convention on Human Rights.
Denmark is the only other country that has, in the last year, and also in this case in light of the election, considered introducing a program of forcible transfer of asylum seekers to Rwanda. But the program was no longer up for discussion after the vote last November.
"Reader. Travel maven. Student. Passionate tv junkie. Internet ninja. Twitter advocate. Web nerd. Bacon buff."