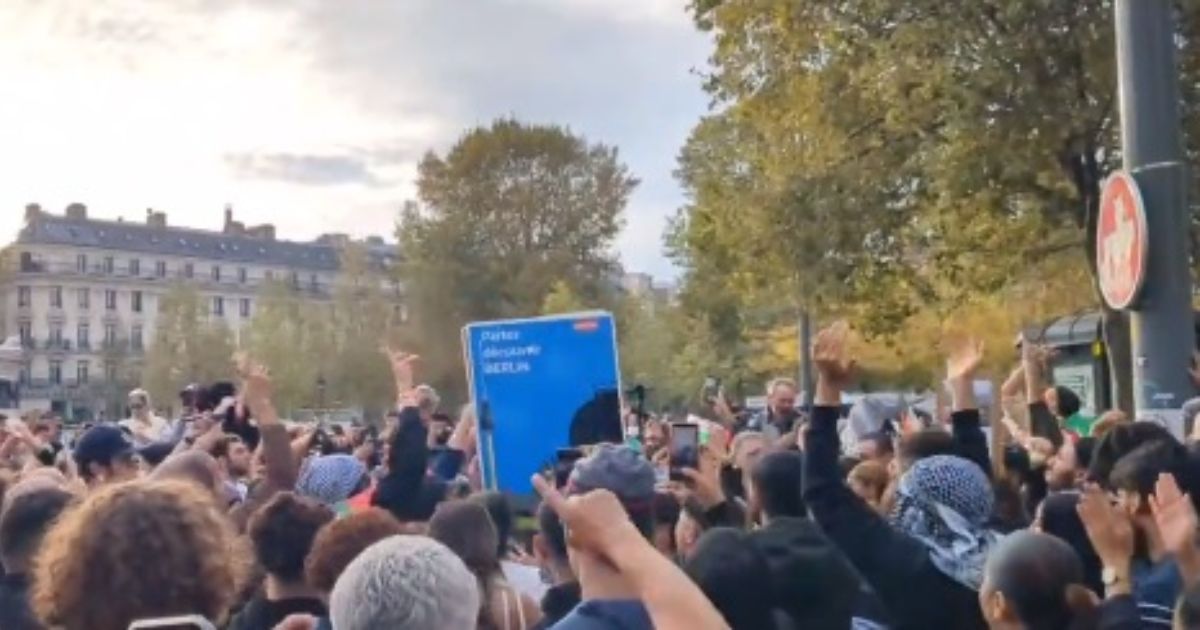 French Minister of the Interior, Gerald DarmaninHe ordered the ban on pro-Palestinian demonstrations in France and the arrest of organizers and "troublemakers who disturb public order." In a telegram to the governors revealed by Agence France-Presse, Darmanin called for a ban on "pro-Palestinian demonstrations," considering that they "may lead to a disruption of public order." Darmanin considered that "organizing these banned demonstrations will lead to judicial arrests of violators. The arrests must include, in particular, "organizers" and "rioters who disturb public order."
But despite the ban, Hundreds of pro-Palestinian demonstrators They took to the streets of Paris. However, groups of people gathered in the late afternoon Republic SquareIn the center of the capital, with Palestinian flags and chanting slogans such as "Palestine will win" or "Israel is a killer, and Macron is a partner." Quoting Agence France-Presse, the state of Paris announced that it had given orders to "Disperse the people present"To stop them and fine them": The police used gas tear gas And based on Fire hydrants To try to evacuate Republic Square to no avail. The Paris Administrative Court, which was summoned to express its urgent opinion on his health, confirmed the ban on the Paris demonstration.
[DIRECT] """""""""""""""""""""""""""""""

In Paris, more than a hundred people chanted in solidarity with the Palestinian Republic Square. The police immediately stopped the demonstrators to prevent mobilization. #Gaza pic.twitter.com/nXR8WuqK3R

– Permanent Revolution (@RevPermanente) October 12, 2023
In Berlin, on October 10, police banned two pro-Palestine demonstrations called for the following day. He justified the intervention by saying that the demonstrations represent a "A danger to public order and safety".
???? Impressive solidarity with Palestine in Paris???????

Despite Darmanin's authoritarian ban, more than a thousand people gathered in Paris this week. A show of strength and solidarity, now #Gaza It's under the bombs. pic.twitter.com/FLdwKQzd1I

– Permanent Revolution (@RevPermanente) October 12, 2023
"Reader. Travel maven. Student. Passionate tv junkie. Internet ninja. Twitter advocate. Web nerd. Bacon buff."