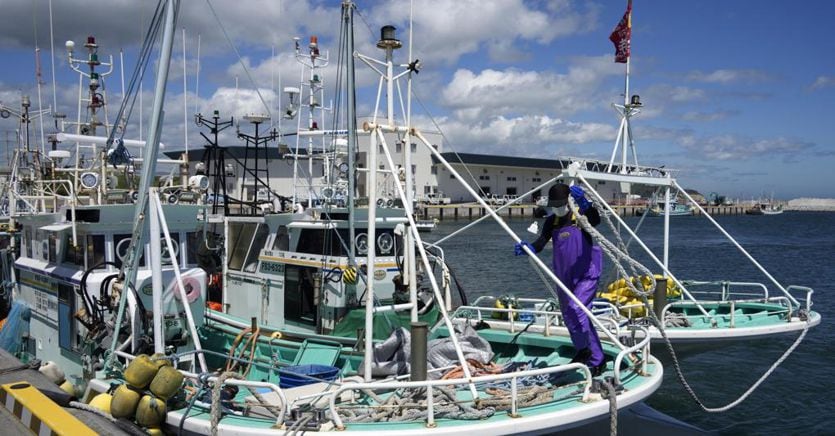 As announced, the discharge of treated radioactive water from the tanks of the Fukushima nuclear power plant into the Pacific Ocean began at 13:00 local time (06:00 Italian time). The operation follows an announcement made by the Tokyo government earlier this week, despite protests from neighboring countries about the potential consequences for the environment, and from local fishermen concerned about the reputation of their products.
The first discharge includes the release of about 7,800 cubic meters of treated water and will take about 17 days to complete, according to a document posted on the website of Tepco, which runs the plant destroyed by the 2011 tsunami.
China suspends seafood imports from Japan
China's reaction was immediate, sharply criticizing Japan once again after it began releasing treated water from the disastrous Fukushima nuclear power plant into the ocean, calling the move "extremely selfish and irresponsible". This was stated in a note by the Chinese Foreign Ministry. The Chinese General Administration of Customs announced a ban on imports of Japanese fish products, while South Korean Prime Minister Han Dak-soo called on Tokyo to disclose in a "transparent manner" information on the discharge of polluted water over the next 30 years. Which is the estimated time to release more than 1.3 million tons of contaminated liquids to cool the damaged reactors. Han noted, in a memo issued after the launches began, that Seoul "hopes and urges the Japanese government once again to disclose information in a transparent and responsible manner on the water discharge process that will continue for the next 30 years."
International Atomic Energy Agency, tritium in Fukushima waters well below the limits
According to the International Atomic Energy Agency, the concentration of tritium in radioactive water in Fukushima released by Japan is "well below" dangerous limits. "This week, IAEA experts collected samples from the water intended for the first leak," the United Nations body overseeing the operation said in a statement. Independent field analysis confirmed that the radioactive tritium concentration was well below the operational limit of 1,500 becquerels (Bq) per liter.
"Reader. Travel maven. Student. Passionate tv junkie. Internet ninja. Twitter advocate. Web nerd. Bacon buff."