George Sambavoli and Matteo Kunduz apologized to the referee for FC Basel's goal this Thursday evening in the 16th leg round of the Europa Conference League (2-1). For Marseillais, it was clearly offside, but in the absence of VAR, the target was verified.
The goal came to tarnish the beautiful Marseille copy. This Thursday evening, in the 16th first leg round of the Europa Conference League against FC Basel, Milik (2-1) won the OM by a double, but the Swiss came back to score at the end of the match. Sebastiano Esposito came on to deceive Steve Montanto in the 80th minute when Marcelas was unconcerned from the start of the game against the run of play.
>> OM-Basel (2-1)
At the moment of the pass, the young 19-year-old Italian striker is on the verge of offside (see screenshot). If the decision was difficult, especially since there was no VAR at this meeting, the Marseilles made up their minds on the final whistle.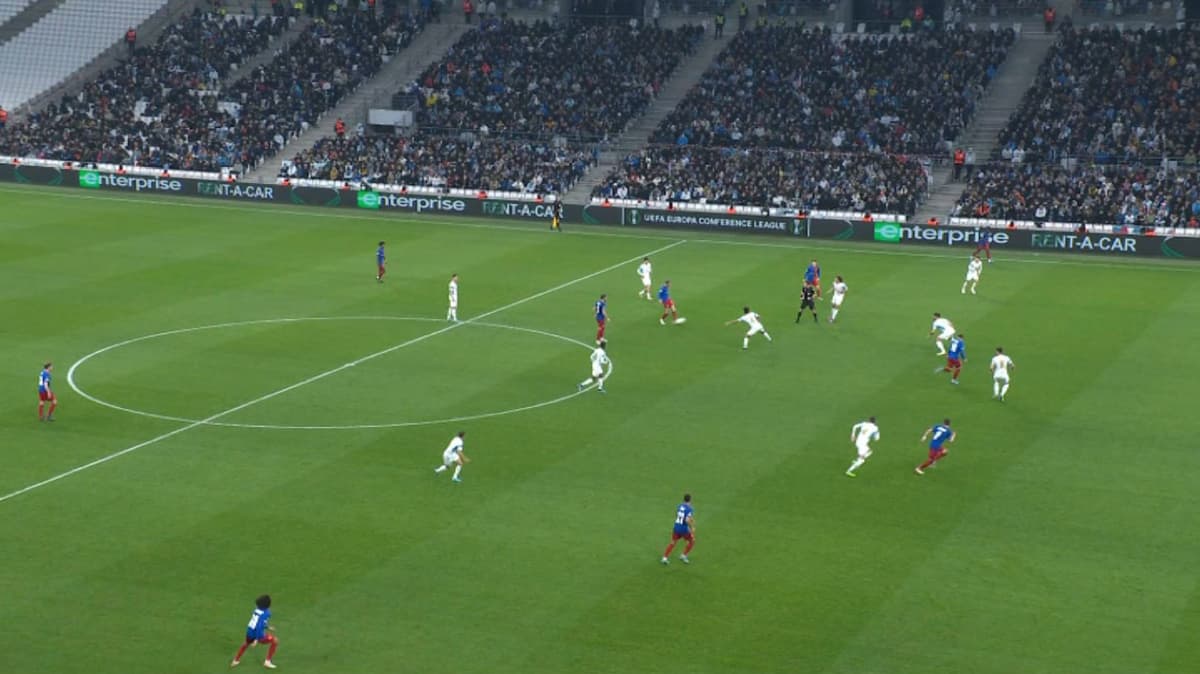 Guendouzi: "Offside was"
"It was a shame they scored this goal, especially on an offside," said Matteo Kunduz. Canal + microphone. Because we saw slow motion, it was offside. We could have won this game 3-0 or 4-0, we only won it 2-1.
At a press conference, George Sambavoli agreed with his midfielder. "Although it is a shame to end up with this small gap, you have to highlight what the team has achieved tonight. In terms of their goal, it looks like offside, we, we, had 15 or 16 chances to score," lamented Argentina. Coach.
Chapter of the hand goal in the previous round
In the previous round, in a return barrage against Karabakh, the absence of VAR had already harmed Marseillais. Ibrahima Wadji, the striker of the Azebaïdjan club, actually scored a goal with his hand, which was first checked by the referee. In the end the goal revealed a fair play from the Karabakh coach for not being allowed.
FG with Florent Germain in Marseille
"Incurable web evangelist. Hipster-friendly gamer. Award-winning entrepreneur. Falls down a lot."