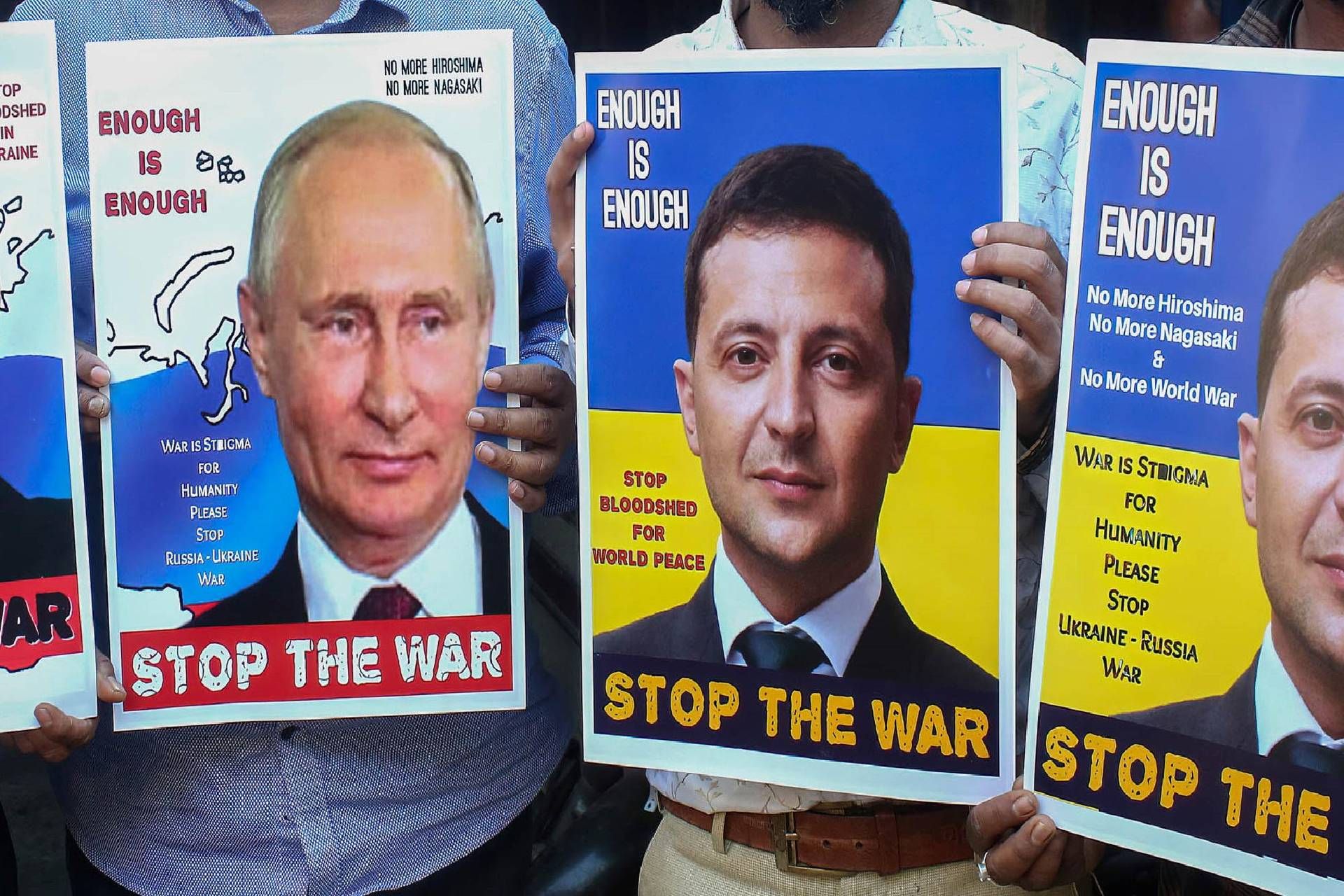 "I believe that the UAE is playing an increasing, positive and constructive role in the region, and therefore I encourage participation in this role," he added. like Ambassador Armando Sanguini, who was Italy's ambassador to Saudi Arabia, comments on what has been revealed with Adnkronoswhich appeared in the French-language Lebanese newspaper L'Orient-Le Jour, Regarding the hypothesis of a meeting between Vladimir Putin and Volodymyr Zelensky on the occasion of the COP28 climate conference to be held between November and December in Dubai.
According to what the newspaper revealed, the mediation attempt by Mohammed bin Zayed, the President of the Emirates, will receive support, if not, from Pope Francis, who has been pushing the Vatican for months to search for a negotiated way out. Conflict in the heart of Europe. And for Ambassador Sanguini, ISPI's scientific advisor, such coordinated action would not only be "very possible", but also "very useful, because it sees two very different realities and therefore can be very complementary in this field".
The disclosure of the UAE initiative comes a few days after the meeting held in Jeddah on the Ukrainian crisis, which was attended by dozens of countries, and in particular China, a two-day meeting that witnessed that Saudi Arabia intends to try to play a mediating role in the Ukrainian conflict, which could allow It has projected itself as not only a regional power.
"I think that Saudi Arabia has a role that we tend to underestimate out of habit, because we are convinced that we are champions for many reasons – Sanjini explains – while I think she raises her head and always assumes that it is a role, because they always like to swim a little on the surface of the water, but then they keep the point ". "From that point of view, I would expect a useful outlet," he adds, referring to any follow-up from Gedda.
Regarding the position that Europe, and the West in general, should take towards these initiatives, the ambassador stresses the importance of encouragement and support, but without "giving the impression that if we are not there, nothing will be resolved." He concludes: "I don't suppose a step back, I suppose we stand by and make ourselves observant, attentive to what's going on outside," stressing that "what's happening is very important and we should give the impression that we're watching it carefully."
United States of America: "How to Decide on Negotiations"
"As for any possible meeting between President Zelensky and President Putin, I would say it is a decision that President Zelensky will make." This is how the US State Department spokesman, Matthew Miller, answered a question about the hypothesis of a meeting between the two leaders on the sidelines of the Coop28 conference, which will be held between November and December in Dubai.
He added the American spokesman, who then indicated that Kiev is always open to negotiations that respect its position of territorial integrity and sovereignty.
"But the obstacle has always been and remains the fact that Vladimir Putin has not abandoned his imperial goals – added Miller – and has not abandoned the belief that Ukraine is not a real country, as he himself said. He has not withdrawn his forces across the Ukrainian border.
"Reader. Travel maven. Student. Passionate tv junkie. Internet ninja. Twitter advocate. Web nerd. Bacon buff."