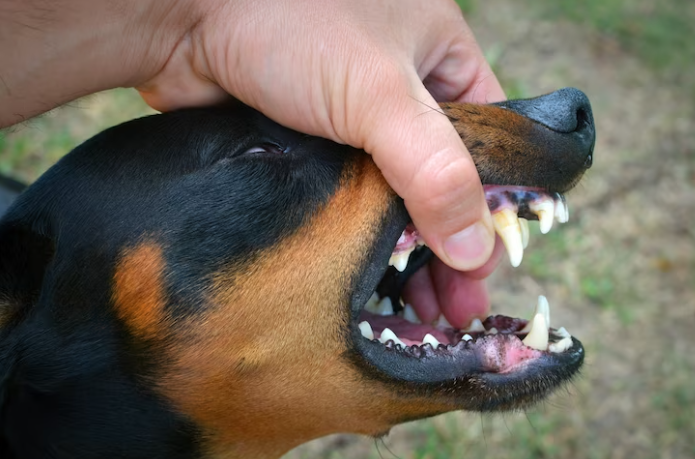 Everyone may agree that dogs are one of the best creatures on earth. They are friendly and welcoming and let you get close to them without much effort. Unlike cats, dogs always look for a reason to be loved and petted.
However, it does not take much for a dog to get terrified or defensive. When this happens, there is little time to process the dog's energy and stop the action. Dog bites can be imprinted on your body before you know it.
While you cannot do anything to take back these bites, the steps that come after can determine your well-being. If you live in a neighborhood with many dogs, being prepared for the worst times is not a waste of your time.
Here are a few effective steps to help you if you or a loved one gets bitten by a dog.
1.  Access the Situation
There is nothing easy about being bitten by a dog. A dog bite can leave you in excruciating pain, whether you encounter a large dog or a small canine. It may be hard to curb the pain and think rationally about your protection at such times.
Therefore, you must first sit on a side and take a few deep breaths. While you focus on breathing, look for someone on the street who saw the incident. If you are bleeding uncontrollably, ask them to call the ambulance.
However, if the bleeding is controllable, ask someone to help you to your home. If you encounter the dog's owner, ask them about the dog's rabies vaccination. Make sure to ask the owner for the following information for further steps.
First and last name of the owner
Contact information of the dog owner
Insurance information of the owner
The breed of the dog
The age of the dog
Vaccination status of the dog
According to the extent of your injury, you may have to contact reliable law firms such as Buckingham Barrera Vega Law Firm. In such circumstances, the information of the dog's owner can make things hassle free at the time of legal action.
2. Cater to the Wound
In the best-case scenario, your bleeding will be controllable. If the dog's vaccinations are current, you can cater to your wounds at home. First, make sure that you wash your wound with soap and plenty of warm water. Make sure to scrub the bite mark thoroughly to reduce the chances of infection.
Afterward, get a clean towel and wrap it around the wound. Apply pressure on the affected area for a few minutes. If the bleeding does not stop, it means that the bite has affected your veins or arteries. In such a case, make sure to visit the Emergency Room.
Otherwise, you can apply antibiotics and bandages to the wound at home. Make sure to wash the wound thoroughly with warm water and soap at least once a day. Afterward, you can use a lightweight antibiotic ointment to reduce the risk of an infection.
3. Look Out for Infections
Even after the best care, there is always a chance for infection. Of course, infections cannot be taken lightly. If left unsolved, infections can turn into life-threatening ailments. Therefore, it is important to keep an eye on the early signs of infections.
Mouths of all animals, including dogs, are filled with bacteria. These bacteria can be very harmful to human beings. That is why there is always a chance of an infection even after the best care. Here are some signs that may indicate an infection early.
Swelling on the bite mark
Redness on the area
Warmth under the wound
Pus Discharge
High fever
Fatigue and sickness
Numbness in the wound
If you see one or many of the above symptoms, you must visit the doctor without delay. There can be a lot of complications that can arise if these signs are overlooked. Therefore, it is best to visit an emergency room as soon as possible.
4. Document Your Expenses
It is not easy to take care of a dog bite. Of course, it's a painful experience, but that is not all the loss that you deal with as a result of being bit. The aftercare may also leave you financially dependent because of huge medical bills and doctor visits.
Make sure to also include the cost of rehabilitation and therapy you may have needed to deal with the event. You can also include your travel cost to and from the doctor's clinic. Of course, make a list of prescription medicines along with their cost.
Most importantly, you must write about the wages you may have missed due to the injury. Whether you are physically affected temporarily or permanently, mentioning these details will help you in quantifying the loss of your wage for a definite amount of time.
The best practice to note down all your losses is to keep a journal. You can write the day-to-day struggles you may have faced due to being bitten by a dog. These details can be very helpful in case you want to file a claim for a personal injury against the owner.
5. Contact a Lawyer
No one wants to take action against a dog. It is not their fault for feeling threatened or anxious. However, all the responsibility lands on their owner. Remember that it is okay if you decide to take action against their negligence.
Dog attacks can be very traumatic. You may feel drained physically and emotionally. In such times, it's best to let someone professional handle the legal side of things. Therefore, it is best to get in touch with a lawyer in the relevant field as soon as possible.
This way, you can let a professional take care of legal matters while you can focus on your recovery. A professional lawyer in the field can represent your case in the best possible way. In addition, they can ensure the best settlement for you through their knowledge, experience, and negotiation skills,
"Wannabe internet buff. Future teen idol. Hardcore zombie guru. Gamer. Avid creator. Entrepreneur. Bacon ninja."