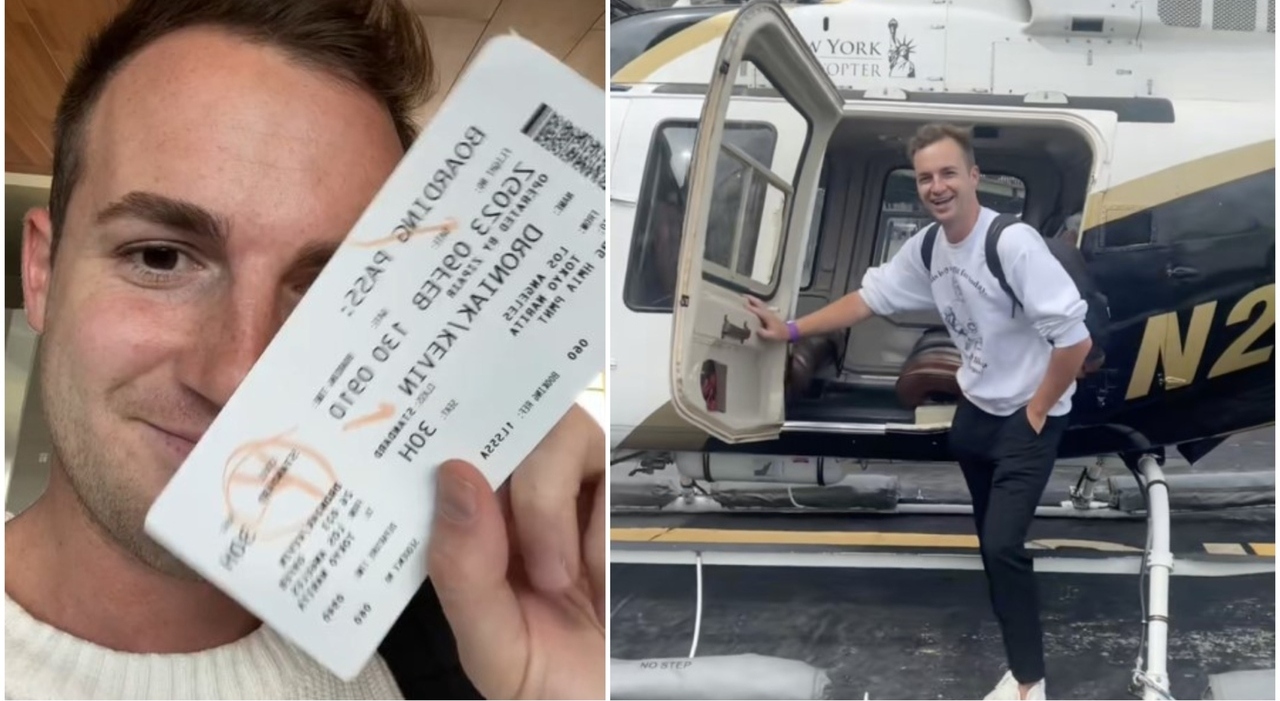 Arriving late at the airport is the main reason passengers miss their flights, a problem that can be avoided by planning your trip in advance,…
special offer
special offer
monthly
4.99 euros
1 euro per month
for 3 months
active now
– or –
Subscribe by paying with Google
special offer
Read the entire article and website ilgazzettino.it
One year for €9.99 69.99 euros
or
1 euro per month for 3 months
Automatic renewal. Turn off whenever you want.
---
Unlimited access to articles on the website and application
Good morning bulletin at 7:30 a.m
All thematic newsletters
Insights and live updates
Direct exclusive
Arriving late at the airport is the number one reason passengers miss their flights, a problem that can be avoided by planning ahead, checking traffic, checking in online, and leaving home early. However, sometimes even a minor distraction can cause us to be late, as explained by TikTok user @kevindroniak, a man, unfamiliar with the 24-hour time system, who misread the number "10" instead of "6". His flight was just an hour away from New York's JFK airport while he was still in his Manhattan apartment. So here's the idea: the only way to get there on time is by helicopter: "It costs less than buying a new ticket," said the user.
Stress-Free Air Travel: Life Hacks That Make Life Easier
video
"This is what I will do and I will try to get there on time," says the young man in the video, as he shows how he loads his bags and boards a helicopter to reach the airport in a few minutes. Five minutes into the flight (and arrive on time). The video quickly went viral, garnering more than 10 million views, over a million likes, and hundreds of thousands of comments.
comments
"When you said the only way to get there would be by helicopter, I didn't imagine you'd actually take it." "The only thing I don't understand is how can you confuse 6:20 with 10:20?" "My flight leaves in an hour and I'm here doing work." A TikTok video, "Is there an Uber chopper?" are some of the many comments below Kevin's video.
Read the full article
In El Gazzettino
"Reader. Travel maven. Student. Passionate tv junkie. Internet ninja. Twitter advocate. Web nerd. Bacon buff."