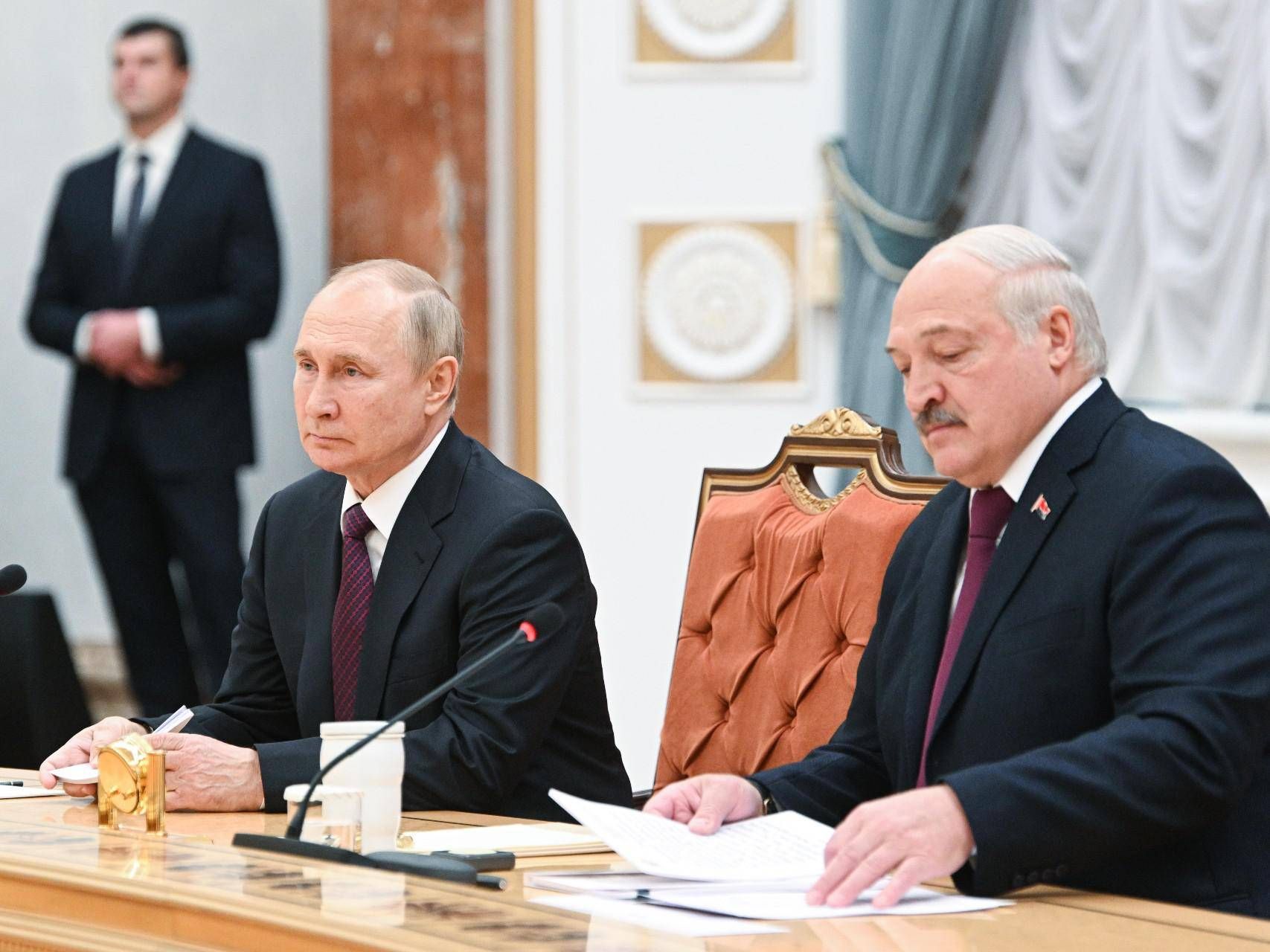 The tactical nuclear weapons that Russia will deploy in Belarus will be on the border with Poland. This was announced by Moscow's ambassador to Minsk, Boris Gryzlov, adding that bunkers needed to stockpile weapons should be ready by July 1, and that "this will happen despite the uproar in Europe and the United States" caused by the decision.
"There should be some parity – if we talk about the deployment of US nuclear weapons in Europe, then we must take measures that will increase the security of the allied countries (Belarus and Russia)," Gryzlov said, part of the territory of the Arab Republic of Egypt. The ambassador stressed that the Union State is a legitimate land, unlike the lands of countries in which the United States places its nuclear weapons and which are "mere puppet states."
Poland – "Several Mig-29s have already been delivered to Ukraine." This was stated by Marcin Przydac, International Policy Adviser to the Polish Presidency, noting that combat aircraft "already contribute to the defense of the country." "As far as I know – he added to the Rmf24 microphones – the first stage of this delivery has ended."
He reiterated that Poland will continue to send military aid to Ukraine. "It is true that the Russians have old tanks, but they do not have a few, but many thousands – he said again – this equipment must be delivered in much larger quantities and much more quickly so that Ukraine can push back Russia".
In recent days, the Ukrainian authorities have contested the effectiveness of the MiG-29. "We need modern multi-purpose defense aircraft," said Yuri Ignat, a spokesman for the Air Force in Kiev. Warsaw announced on Wednesday that Ukrainian President Volodymyr Zelensky is expected to visit Poland.
International Atomic Energy Agency – The Director General of the International Atomic Energy Agency, Rafael Mariano Grossi, will travel to Moscow on Wednesday. This was announced by the permanent representative of the Russian Federation to international organizations in Vienna, Mikhail Ulyanov, according to the RIA Novosti news agency. "One of these days, the day after tomorrow, a meeting will be held with the joint Russian delegation on Russian soil," Ulyanov Grossi told Russia 24.
Melitopol – A person was injured in a car explosion in the city of Melitopol, southeastern Ukraine. This was confirmed by the city's Ukrainian mayor, Ivan Fedorov, as reported by CNN. It is reported on Telegram that the infected person is the pro-Russian official, Maxim Zubarev, who will be in charge of the Russian-occupied Yakimivka district about 30 kilometers southwest of Melitopol. According to the Ukrainian authorities, Zubarev was among the organizers of the "referendums" in September last year in the Russian-occupied territories of Ukraine.
"Reader. Travel maven. Student. Passionate tv junkie. Internet ninja. Twitter advocate. Web nerd. Bacon buff."