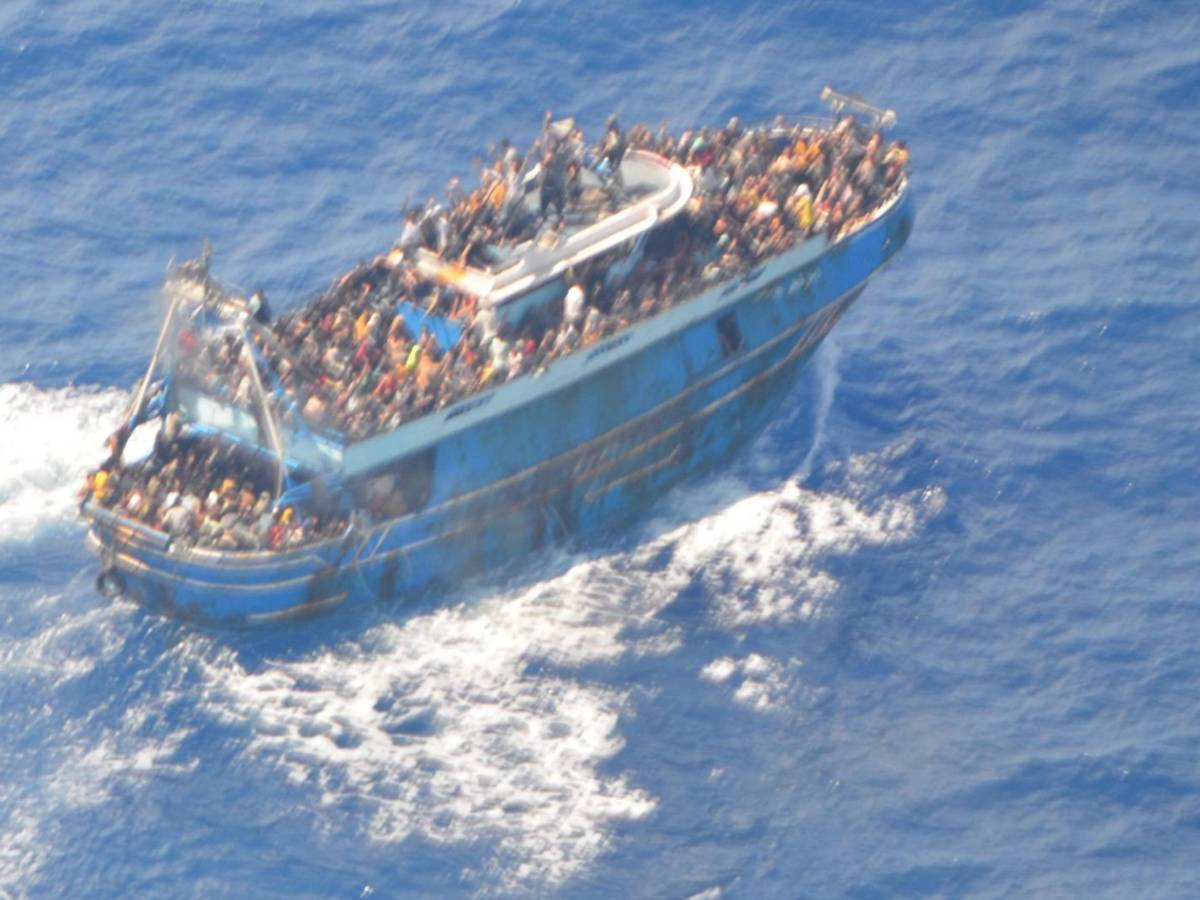 Not even Greece's countless sea tragedies stop the departing. On the contrary, the landings follow one another on our coasts, where in 48 hours about 1,400 emigrants arrive.
Once again the oily welcome machine is under pressure, migrants keep pouring in, and only bad weather – and not always – manages to force a brief pause on the crossings. 16 groups landed yesterday in Lampedusa, a total of 820 Ivorians, Malaysians, Ghanaians, Sudanese, Nigerians, Bengalis, Egyptians, Moroccans and Syrians who arrived on boats carrying between 38 and 134 passengers. They add to the 612 that landed the previous day on the island in 15 landings. The coast guard and yellow flames rescued them at sea. Three groups of 134, 42 and 129 migrants left from Zuwara, Libya, each paying between 2,500 and 4,000 dollars, and all the other groups set sail from Sfax and Mahdia, Tunisia, on small boats, paying between 1,000 and 3,000 Tunisian dinars.
The island hotspot is again filled with 1,300 guests. For this reason, the Prefecture of Agrigento, in agreement with the Ministry of the Interior, has organized transfers. 430 left the island last night in two groups and another 600 will leave today on the Dattilo ship.
"Europe should conceptualize a special law that addresses issues not only related to the human rights of migrants, but also the rights of citizens who live permanently on the islands of Lampedusa and Linosa." This was stated by the Mayor of Lampedusa, Filippo Manino, to the Commissioner for Human Rights of the Council of Europe, Dunja Mijatović, yesterday, on a visit to the island. Mannino stressed how "Europe is incapable of addressing migration issues". "We always talk about cohesion and cooperation between countries – but in reality we don't want to change the Dublin Regulation, we don't want to start humanitarian channels, and Lampedusa's problems always remain the same," he said. Since the beginning of the year, 57,346 migrants have arrived compared to 24,479 in the previous year, or +134.27%. Of these, 6,481 are unaccompanied minors.
"Reader. Travel maven. Student. Passionate tv junkie. Internet ninja. Twitter advocate. Web nerd. Bacon buff."