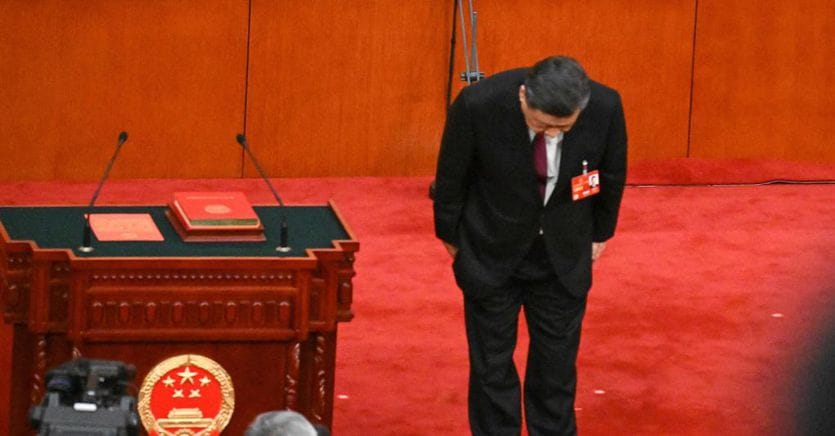 President Xi Jinping has secured an unprecedented third term at the helm of the People's Republic of China, completing his transition into his second decade in power. Xi, who will turn 70 on June 15, has become China's longest-serving head of state since the communist victory in 1949 after the National People's Congress – the legislative branch of the Beijing parliament – gave him a mandate for another 5 years this morning. president. His reaffirmation was a foregone conclusion after the unprecedented third term at the head of the Communist Party obtained at the 20th National Congress of the Communist Party of China in October 2022.
So the National People's Congress handed over the historic third term as president to Xi Jinping and green-lighted his plans for the biggest reorganization of government in recent years. As widely expected, 2,952 delegates voted unanimously in favor of an additional five-year term for Xi. The country's leader was appointed president by the October Congress of the Communist Party, which consolidated his power. He was also confirmed as Chairman of the Central Military Commission, and thus will continue to be Commander-in-Chief of the People's Liberation Army. After the vote, President Xi took the oath to loud applause. Han Cheng was elected vice president.
During his tenure, Xi has led China down a more authoritarian path, increased tensions with the United States over Taiwan and secured support for Russia. Domestically, China faces the challenge of recovery after abandoning zero-COVID policies, fragile consumer and business confidence and weak export demand. The economy grew just 3% last year, among its worst performances in decades. During the parliament session, the government set a modest growth target for this year of around 5%.
Russian President Vladimir Putin congratulated Xi on reaching his third term. "We are confident that we will continue to coordinate joint work on the most important regional and international issues," said the message issued by TASS. Russia highly appreciates your personal contribution to strengthening relations between our countries.
"Reader. Travel maven. Student. Passionate tv junkie. Internet ninja. Twitter advocate. Web nerd. Bacon buff."