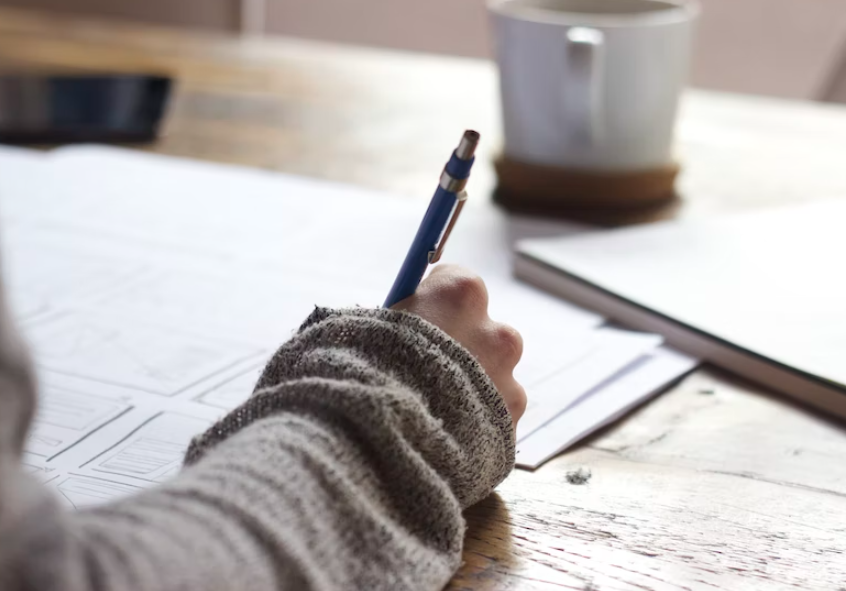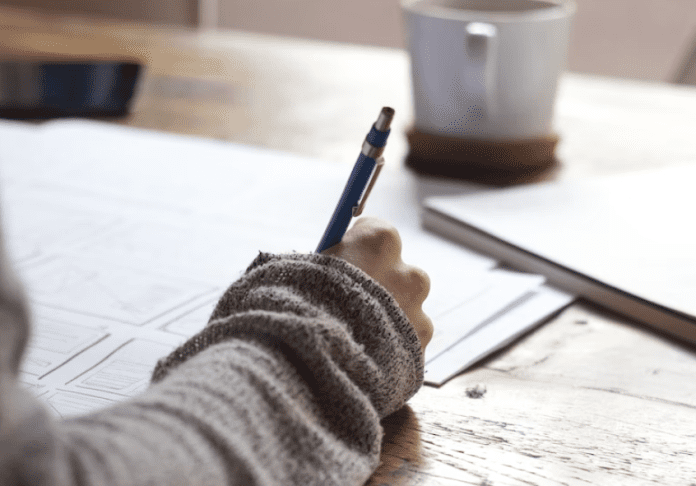 Your journey doesn't end once you're done with your final draft. To ensure that your book engages readers and helps you become an established writer, you need to follow the fifteen actionable tips mentioned below – keep reading!
1. Ask for Feedback
Publishing your book right away without getting it reviewed is the biggest mistake you can make as a writer. You need to ask for reviews about your book, so you can make changes according to the feedback you receive.
Sending your book for feedback to your friends and family won't be a lot beneficial. People who know and respect you might hold back on "harsh comments."
This is why you should reach out to professionals and fellow writers to get proper feedback that can help you improve your book in no time.
2. Get Help from an Editor
How will you be able to change your book's contents even if you get proper feedback? Instead of trying to self-edit your book as per the reviews, you should consider getting help from a skilled editor.
The edits made by an editor will not only rectify logical/grammatical mistakes in your book but also improve the tone of your writing.
Getting in touch with a skilled editor is not a big deal, even if you have a small network. Online resources can teach you how to find a book editor without wasting time and effort.
3. Explore Bestsellers in Your Genre
It won't be easy for you to identify the trends in your readership if you don't know about the best-selling books in your genre. Before you publish your book, you need to set some time aside to read those books and identify how to make some changes to the book.
You can discuss the elements of some of the best-selling books with your friends and fellow writers to better understand what makes those books special.
4. Choose the Right Category
Putting your book in the right category section is more important than you might think. For example, if you've completed a fantasy book, you need to identify which subgenre your book falls into to optimize your book marketing strategy.
You should start by exploring book categories on top online stores to select the right categories for your book.
5. Focus on Proper Formatting
A poorly formatted book will look like someone has tried to put their deranged thoughts on paper. If you want to ensure that people are convinced to flip through the pages of your book, you need to format your book the right way.
You can consider exploring formatting patterns online to format your book quickly if you don't want to get help from your professional.
6. Choose a Price Point
You won't be able to sell more copies of your book if you don't price your book the right way. It's better to explore the prices of some of the famous books in your target category to ensure that you don't price your books too high or too low.
7. Pick an Intriguing Title
No matter how interesting your book is, if it doesn't have a great title, you won't be able to convince people to buy it. You need to study some famous book titles to pick one that intrigues the shoppers. Make sure the title provides the "gist" of your book persuasively.
8. Get an Attractive Book Cover
Keep in mind that people " evaluate " a book's worth by looking at its cover. If you want to make your book interesting for your readers, you need to use a book cover that stands out. Prefer getting help from a professional cover designer instead of doing it yourself.
9. Develop Your Marketing Strategy
Your specific books and your goals as a writer require you to develop a personalized marketing plan for your book. Instead of blindly copying someone else's marketing strategy, you should start by exploring what book marketing is and how you can do it yourself.
10. Get Active on Social Media
Social media is the best place where you can connect with potential buyers of your book. Contrary to what many people think, getting started with book marketing on social media is not difficult. All you need is to explore when your target audience is most active and then develop a social calendar to help you stay active on socials.
11. Write a Killer Author Bio
You need to develop a strong connection with your readers to sell more copies of your book. A great way you can make yourself "relatable" with your potential readers is by having a great author bio. Sum up why your book is a potential "good read" for people and why you should value what you have to say.
12. Build Your Author Website
Having a website will make it easier to establish yourself as an authority online and help you develop a connection with your readers.
Contrary to many people, you don't need to spend hundreds of dollars on developing a good website. If you can spare some time, you can learn how to develop a website quickly. Make sure you explore different online resources and get help to promote your book through your website.
13. Appear on Podcasts
Being featured on leading podcasts will help you strengthen your position as a "thought leader" and also help you promote your book in a short time. You can shortlist some of the famous podcasts and reach out to the presenters to ask if they can save you a spot on their upcoming podcast.
14. Grow Your Network
Networking is an essential thing you need to focus on as a writer. Having more readers, writers, and publishing professionals in your network will help you get the word out about your book. Make sure you explore online networking activities to grow your network in no time.
15. Arrange a Giveaway Program
A great way you can encourage more people to buy your book is by arranging a giveaway event. You can rely on social channels to organize a simple giveaway competition in no time. Make sure you explore the giveaway events held by other writers, so you can get some inspiration.
"Wannabe internet buff. Future teen idol. Hardcore zombie guru. Gamer. Avid creator. Entrepreneur. Bacon ninja."