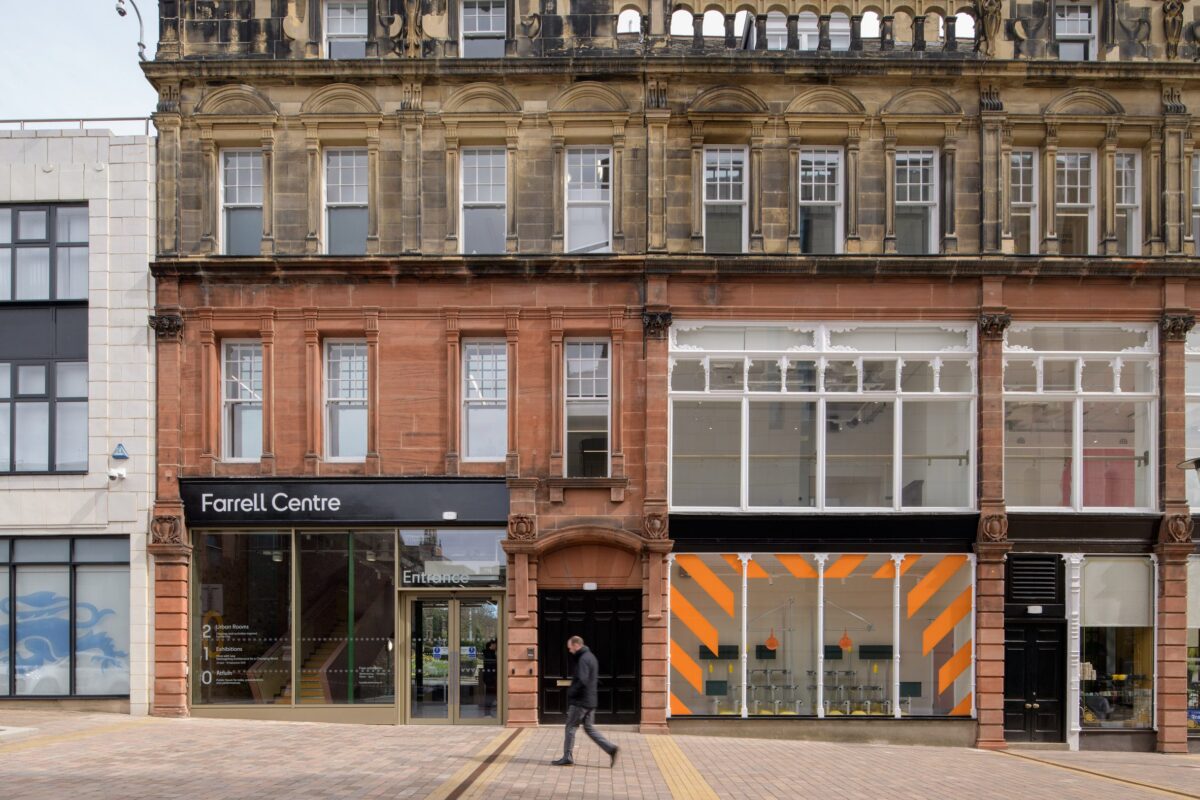 The architecture center founded by Briton Terry Farrell has opened in Newcastle, England, with an exhibition that explores the building materials of the future and the "urban rooms" of local residents.
the Farrell Center is an exhibition galleryand a research center and community area which aims to spark discussions about architecture and planning, both in the city and globally. The project was sponsored by Farrell himself, who donated his architectural archives and invested £1 million in the construction.
inaugural exhibition, More with Less: Reimagining Architecture for a Changing WorldAnd Examines how buildings can adapt to the climate crisis. In fact, faux fur, downy insulation and wool characterize a series of combinations designed to challenge traditional methods of architectural production. Elsewhere, Three town halls host workshops and other events where visitors can learn about Newcastle's past and future And express their views on development plans.
The Center is here to create a better, more inclusive, and more sustainable built environment" – Farrell Center Director Owen Hopkins said – the belief behind everything we do is that we must engage people in architecture and planning and the transformative roles they can play. To architecture and planning as something imposed from above, we need to change this perception.
exhibition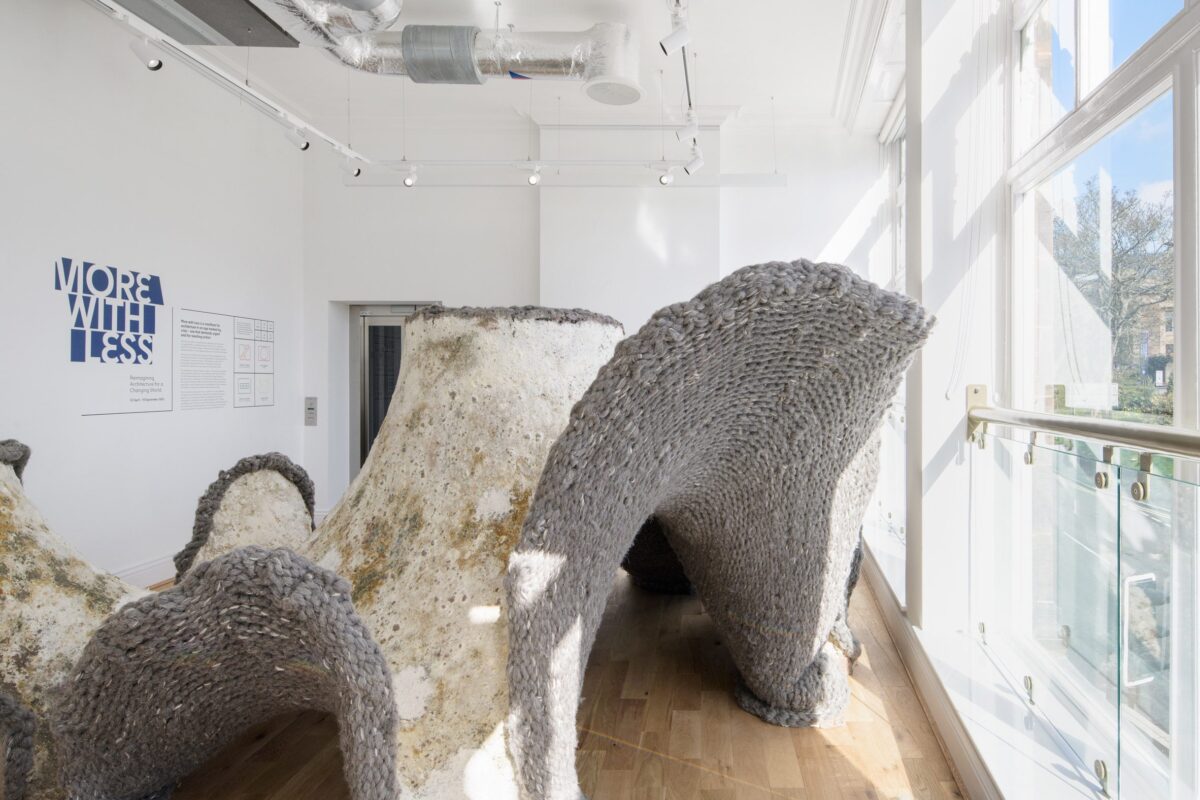 According to Hopkins, the launch gallery helps set the tone for the kind of content visitors can expect from the Farrell Center. this, in fact, It features installations by four British architectural firmseach explores a different proposal for future buildings.
We wanted to create something that broadens people's understanding of what architecture is
Hopkins said.
Within this gallery, for example, it is possible to admire Hub for Biotechnology in the Built Environment (HBBE) project at Newcastle University. It comes to the living room. A cave-like structure formed by cultivating a mixture of fungi And sawdust on a giant woolen blanket.
Another project is The little maze created by Glasgow-based studio Dress for the Weather. This is meant to show Thermal and experimental qualities of building insulationwith items made from wool and low-quality plastic bottles.
also Study Office S&Mquoted in London, an offer his performances. around Low-tech but fun solutions to make buildings more comfortable. These are represented by Michelangelo's David's pink fur cape, a metallic space blanket, a chaise longue covered in stretch foam, and a dichroic film window covering that casts colorful reflections on the floor.
In the last room, then, An installation by Londoners McCloy + Muchemwa brings nature indoors with a conference table covered in plants.
Farrell facility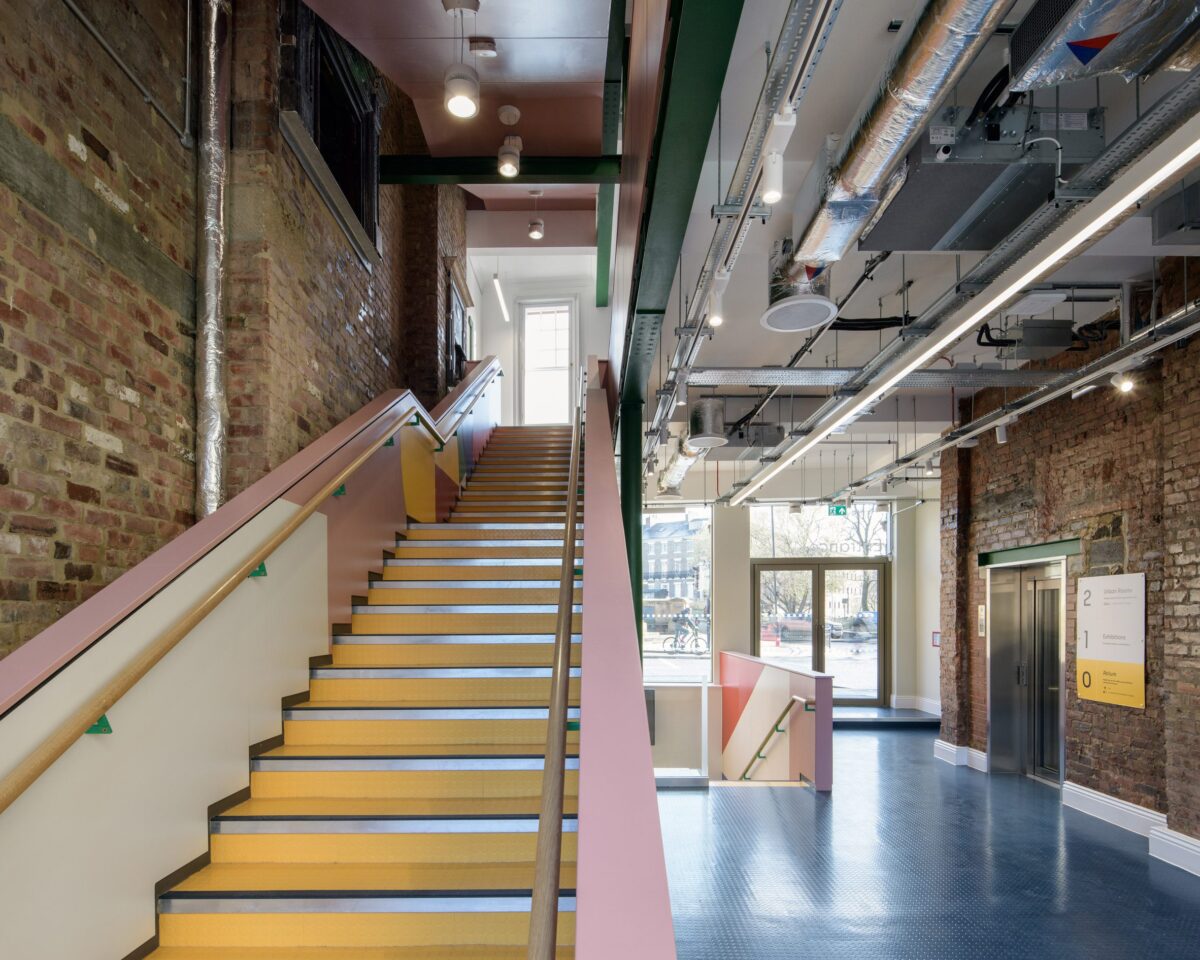 Forming part of the University of Newcastle, W.L.L The Farrell Center occupies a former four-story building One of the major department stores in the heart of the city.
Local studios Space Architects and Elliott Architects have overseen a renovation aimed at making the building as open and welcoming as possible. ground floorFor example, It is a decorative layer to create a public road feelThanks to the glass facades on both sides Bleacher-style steps create a sunken seating area for lectures and presentations.
new colored scalethen, It leads to the galleries on the first floor The urban rooms are on the second floor, while the highest level houses the personnel offices.
"Reader. Travel maven. Student. Passionate tv junkie. Internet ninja. Twitter advocate. Web nerd. Bacon buff."