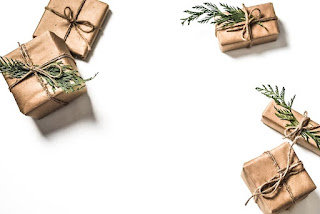 Gifts are always pleasant; they're twice as pleasant if they are useful and supportive of the person's hobby and interests. Thus, if your friend loves growing weed or even has a small cannabis farm, you should definitely search for the best gifts for weed growers to please them. Here is our rating of cool gifts for weed growers that every cannabis enthusiast will be crazy about. Look through the rating, choose the one you like the most, and watch how your friend's eyes light up with happiness and excitement. 
Weed-Styled Garden Gnome 
What could be funnier than having a small weed-styled gnome in your garden? Many figures were designed by weed connoisseurs to add a fleur of style and fun to the cultivation experience. Thus, you may pick a gnome with a joint or a giggling figure to become your friend's true companion in the daily cultivation routines. 
Grower's Glasses 
Professional glasses take one of the leading places in the rankings of gifts for weed growers. This is because cultivators often use purple UV lights in their growing rooms, which are dangerous for human eyesight. Besides, such lights may distort the person's perception of their plants. Thus, it may be hard to note the signs of dryness or overwatering early, or the leaves' color may not be easily distinguishable. 
The best gift in this category is a pair of polycarbonate UVC glasses, which block the harmful effect of UV lights on human eyesight and allow clearer flower and plant examination.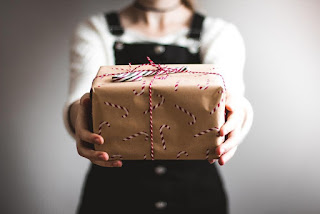 Climate Control Equipment 
Climate control is essential for any grower, so you will never go wrong when choosing a smart climate control device for your friend. Don't be afraid to explore this option; many devices are innovative and pocket-friendly. This way, a pH or EC meter won't cost that much, but it will serve your farmer friend very well, improving the yields and ensuring a hassle-free cultivation experience. 
If you're ready to spend an extra sum for the present or organize a collective gift, then considering a fancier system may be a good option. For instance, an all-in-one VIVOSUN humidifier is a great device that will keep temperature and humidity under control, increasing any farmer's yields manifold. 
A Grower's Cup 
There's always some room for fun in the growing business, and your friend deserves a funny present. One of the affordable and exciting picks in this category may be a weed grower's cup with a laughable or motivating phrase on it. Some examples are "World's Best Weed Grower," "A Friend with Weed Is a Friend Indeed," or anything else you consider funny. 
A Grower's T-Shirt 
T-Shirts fall in the same category as cups, as they come with a huge number of cool prints and can become a suitable present for any occasion. You're sure to find tons of T-shirts on websites like Etsy. Some examples of funny prints are "pH matters," "Pot Head," or "Support Your Local Farmer." 
High-Yield Seeds 
What can be better than getting a good pack of high-yield, top-quality seeds? according to the article – "gifts for weed growers", this gift is among the highest-appreciated among weed lovers. It's not surprising at all, as growers may have a well-established growing room and all equipment but lack an understanding of the seed choice craft. Thus, they may end up with lower-than-expected yields or plants that don't suit their cultivation environment. 
If you're an expert in seed selection, why not hand-pick a couple of strain seed options for the best growing results? Your friend is sure to thank you for seeds that germinate quickly, grow to the height meeting their growing room's conditions, and require minimal input before providing bountiful harvests. 
For instance, fans of the calming effect of Indica are sure to enjoy the Grandmommy Purple seeds, as plants growing from them give high yields and contain up to 33% THC. Another option is CBD Critical Cure – a CBD-rich strain that can be used to treat a variety of medical conditions and yields up to 600g of thick, dense buds per square meter indoors. There is a huge variety of options out there, and you can research the market of weed seeds extensively to choose an ideal variant for the gift. 
Growing Room Maintenance Equipment 
Even if you don't have a large sum of money but want to please an avid cannabis grower with a pleasant gift, you may choose from various trimming and maintenance tools. They don't cost much, but many of them are elegantly designed to add an aesthetic touch to the way your friend will do the garden management routines. Some examples are fancy gardening gloves with fun prints, trimming trays, scissors for cloning and pruning, etc. 
Smoking Equipment 
If your friend is a grower and a consumer, it's always a great idea to present smoking accessories. This market is awash with ideas and options, from mass marker picks to super exclusive and expensive items. Thus, you're always spoilt for choice when selecting smoking attributes and tools. Here are a couple of suggestions to consider: 
An electric lighter with a weed twist. 

Wooden grinders for grinding the buds for further edible cooking or smoking. 

An elegant stash box for storing one's weed supplies and equipment. 

A weed pipe with a fancy design. 
As you can see, there's so much to choose from, so you can easily find a perfect gift if you know your friend's preferences and tastes. 
Gifts Are Always Great
Here you go with a list of weed gift ideas for all tastes and preferences. The list is far from over, as many other options emerge day by day to make cultivators' lives easier and more enjoyable. Choose the one you like, and don't forget that the main component of an ideal gift is the presenter's sincerity and goodwill. Present the gift from your whole heart; the person you want to please will surely appreciate that gesture. 
Tia Moskalenko, a full-time writer at AskGrowers, has made this list for all cannabis enthusiasts and their friends. Tia examines the current brands and presents her readers with the best picks from the cannabis industry. Her passion is the cannabis industry's marketing and exploration of innovative ways to benefit from weed. 
"Wannabe internet buff. Future teen idol. Hardcore zombie guru. Gamer. Avid creator. Entrepreneur. Bacon ninja."